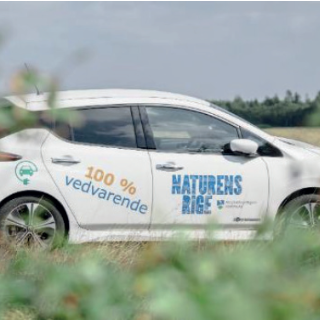 Six Themes
The cities had to contribute initiatives in six determining themes in order to be part of the competition, and 18 cities from the whole of Europe came forward. Ringkøbing-Skjern Municipality came forward with the following initiatives according to the six themes:
Climate change and energy efficiency
Ringkøbing-Skjern Municipality's vision of becoming self-sufficient with renewable energy which will be fulfilled in 2023. The CO2 emissions have dropped by 75% over 10 years.
Sustainable urban mobility
Car share and bike share in Electric Vestrum. Cycle route around Ringkøbing Fjord. Event with electric cars (WestWind Challenge).
Nature, biodiversity and sustainable use of the land
Yearlong involvement in the planning of the National Park Skjern River. Establishment of Naturkraft. Work with the green corridor in Skjern. All of this under the municipal brand 'Naturens Rige' (nature's kingdom).
Air quality and noise pollution
A lot of space and clean air. Clean energy from wind turbines and solar panels. Activities to encourage more people to drive in sustainable and low noise electric cars.
Waste and circular economy
Facilitate delivery of sorted waste throughout the municipality. Outreach help to businesses for green resource optimisation. Special efforts to tackle waste on the beaches.
Water
Water supply with clean ground water. Knowledge sharing via Aquatarium. Sustainable plan for cleaning wastewater. Collecting of rainwater from holiday homes.
Here you can study the full text Ringkøbing-Skjern Municipality's application.